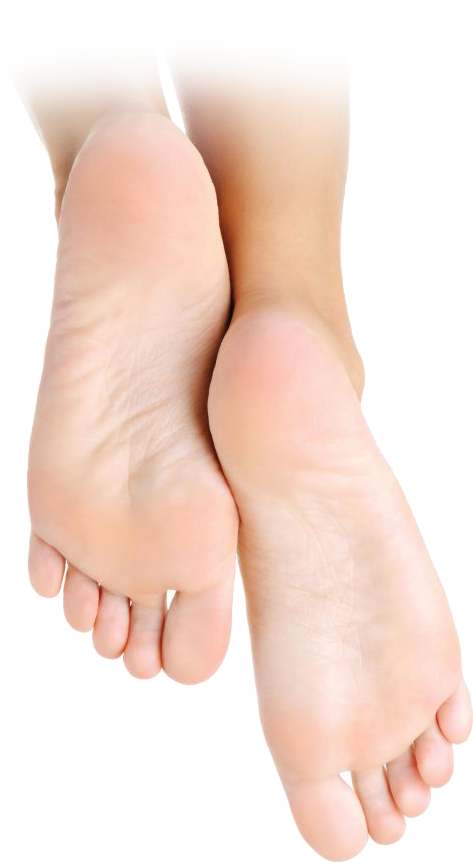 Wanneer u zich realiseert hoeveel kilometers u in uw leven door uw voeten wordt gedragen, dan is goede voetzorg belangrijk. U kunt te maken krijgen met allerlei ongemakken zoals eelt, likdoorns en ingroeiende nagels. 
Voeten zijn letterlijk de basis van ons bestaan. Toch trekken veel mensen pas aan de bel bij pijn of ongemak. Bovendien zijn er opvallend veel mensen die zich schamen voor hun voeten of helemaal niet blij met ze zijn. Ik vind het echt te gek om mensen van hun klachten af te helpen. En wanneer iemand eindelijk weer slippers of sandalen aan durft, dan kan mijn dag niet meer stuk!
Sinds ik met dit werk in aanraking kwam, ben ik gefascineerd door voeten. Voeten zijn zo'n complex onderdeel van ons lichaam. Als er wat mis mee is, kan dat invloed hebben op ons hele lijf. Om pijn of gevoeligheid in de voet te ontzien, gaat iemand net even wat anders lopen. Daardoor kunnen been-, rug- en zelfs nekklachten ontstaan. Een afwijkende stand van de tenen kan een loslatende, verdikte of ingroeiende nagel veroorzaken.
Tip! Goede schoenen kopen is belangrijk voor gezonde voeten
Volgens onderzoek kunt u het beste in de namiddag uw schoenen kopen. In de loop van de dag kunnen uw voeten een beetje opzwellen dus dan is de (na)middag een goed tijdstip om ze te passen.
Laat je voeten iedere keer dat je schoenen past opmeten en laat ze opmeten als je staat. Let er op dat je de schoenen aan allebei je voeten past. Veel mensen hebben namelijk 1 voet die langer is dan de andere. Wanneer dat het geval is, koop de schoenen dan op maat van de grootste voet!